The weather may be diminishing by the day, slowly transitioning into the cooler seasons, but I am still drawn to an illuminating, slightly dewy base. I usually matte down my skin as A/W dawns, but recently I've been more inclined to hold on to 'the glow' for as long as possible. Therefore, the latest foundation release from COLLECTION pulled me in at the first instance. It wasn't just the illuminating aspect that sold the
COLLECTION Illuminating Touch Foundation (£5.99)*
to me, but also the fact that the lightest shade attainable was Porcelain. Anyone with pale skin knows the difficulty in finding an affordable drugstore base that doesn't leave you looking like you've awoken with a severe case of jaundice; or how ivory shades are - putting it simply - an act of trickery: you think you're getting a pale shade - the
perfect
match - however it's still way too dark for your English rose skin. Although a huge fan of the COLLECTION Lasting Perfection Concealer, I didn't get on with its foundation counterpart, so was pleasantly surprised over feeling complete admiration for this new illuminating one. The COLLECTION Illuminating Touch Foundation has been created to work in tandem with the brand's Illuminating Touch Concealer (a dupe for the YSL Touche Éclat I believe), and provides a medium to full coverage finish. I would definitely class it as medium coverage, however it can be built up for a that fuller coverage look. As you can see below, it makes my skin look suitably polished with a pleasant, subtle glow.
I believe that this is the first time I have featured my bare face on the blog, so I am going to do the typical female thing and apologise for how I look. I hate how uneven my face is and how saggy one eye and brow is (at some point in my life I am going to have to have a face lift, just on one part of my face aha!). Anyway, moving swiftly on from the self-judging thoughts, you can see how well this foundation covers my blemishes and redness. I do have a few patches of dryness, however I haven't found that this foundation emphasises that in the slightest.
I want to point out that the only thing I have done in the below photograph is pencil in my eyebrows. This photo shows the foundation worn on its own without concealer, powder, highlighter and all that jazz, which I am incredibly impressed with. I could probably get away without wearing concealer actually -look how glowy my cheeks and forehead are! The illumination definitely shows up more in photos, I must say. I have worn this foundation for a full day of shopping today and it still looks as it did when I left the house; it hasn't slid off my face or caked in any particular area. For the mere price of £5.99, this really is a great product. One thing I must say though, is that I hated applying it with a brush; it just didn't work for me as the formula is of a slightly thicker consistency. I have found that using a damp beauty blender/sponge is the best application technique for my desired, dare I say it, flawless finish.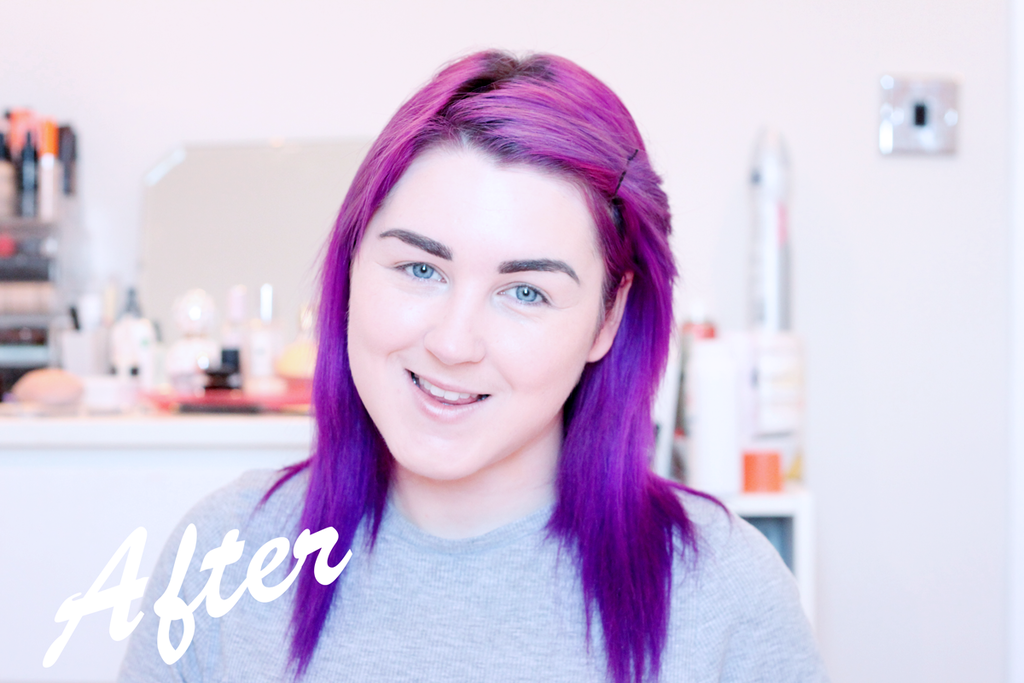 Housed in a frosted glass bottle with a pump, the COLLECTION Illuminating Touch Foundation is available in six shades: Porcelain, Ivory, Cool Beige, Warm Beige, Honey and Golden. So what do you think? Will this be slipping into your basket the next time you take a trip to the drugstore?